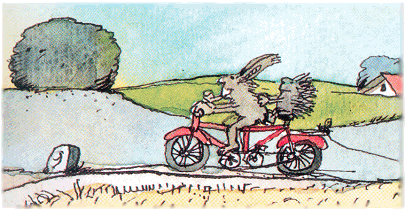 from Janosch:
Bei Liebeskummer Apfelmus
, Mosaik Verlag München 1996.
About this Website
Since 1988 we are tandeming with growing enthusiasm. Since then we have gained some experience. There are stories we want to write down before they vanish from our minds. Certain things might be interesting for other people, too. To kill two birds with one stone, we introduced this website at the beginning of the year 2000. Being a single page at the first time, it has grown up unexpectedly.
The articles about the various topics do not claim for generality, completeness or balance. All articles are inspired by personal experiences. Some might be useful for others, some might be not. We kindly ask our readers to keep this in mind.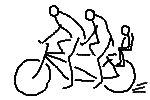 ---
© D. Bettge; letzte Änderung: 18.6.2001